Your West Virginia
Adventure Awaits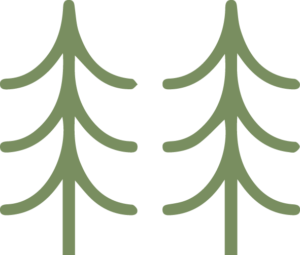 Explore Petersburg
Naturally Untamed
Gratify your wanderlust and follow your adventurous spirit to where nature meets history. Petersburg is your guide to unrivaled fishing, boating, hiking, biking, climbing, and more. As the eastern-most gateway in the Monongahela National Forest, Petersburg makes for the perfect launchpad. From our legendary scenery, trails, parks, and pristine rivers to the culture, shopping, and entertainment, you will need more than one stay at the Hermitage Inn and Taphouse to experience all we have to offer.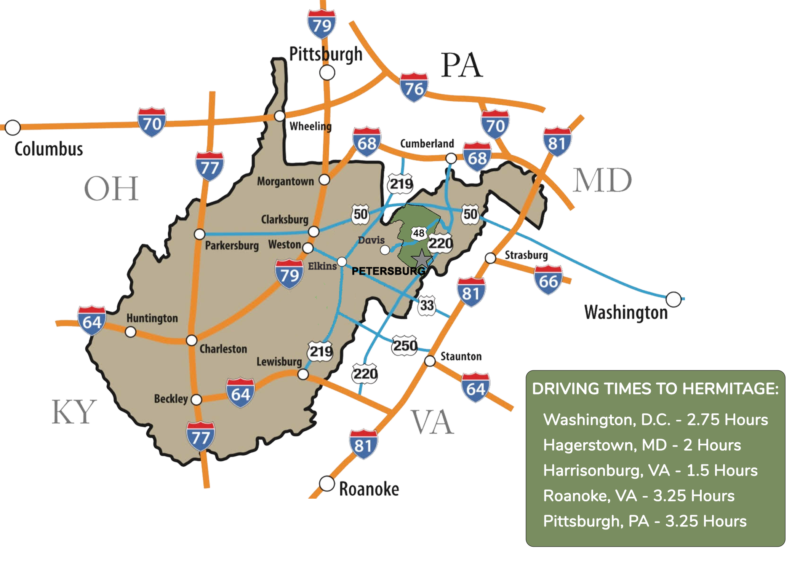 Situated in the heart of the Potomac Highlands region of West Virginia, you will discover a stunningly beautiful mountain town surrounded by some of the best outdoor adventure opportunities in the state. Anglers from across the country love to wet a line in our mountain streams and lakes. Ever wonder what West Virginia looks like from a bird's eye view? Check out the Eastern Soaring Center for an aerial experience that you will not soon forget. Board the Potomac Eagle for a different vantage point and ride along the South Branch of the Potomac River. Looking for a way to make a splash in the spring and summer? Check out Water's Edge Outfitters for tube, kayak, and canoe rentals and enjoy a float down the South Branch of the Potomac River. 
The Monongahela National Forest encompasses over 921,000 acres. First established in 1920, the forest provides places to motorcycle ride, hike, bike, ride horseback, swim, fish, and do just about any outdoor activity you can think of. The national forest has more than 800 miles of trails. Within 45 minutes of Petersburg, Spruce Knob, the highest point in West Virginia, the dramatic rock formation of Seneca Rocks, and the geological gems of Seneca Caverns and Smoke Hole Caverns are must-stops. For the best sunrise and sunset photography moments, Dolly Sods Wilderness, never disappoints with 47 miles of trails and panoramic vista views of Germany Valley. For a different perspective of the valley, book your via ferrata and ziplining trip to NRocks Outdoor Adventures. 
Petersburg is a designated Mon Forest Town and is the homebase to many outdoor activities. Looking for more inspiration? Ask one of our knowledgeable employees or visit the South Side Depot where the Grant County Visitors Center is conveniently located.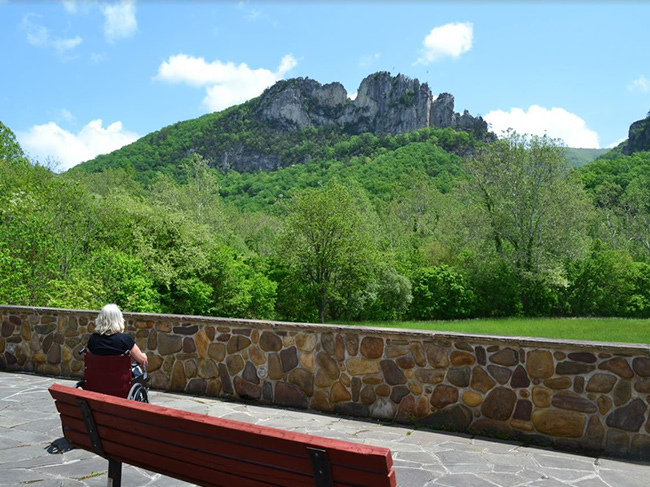 Seneca Rocks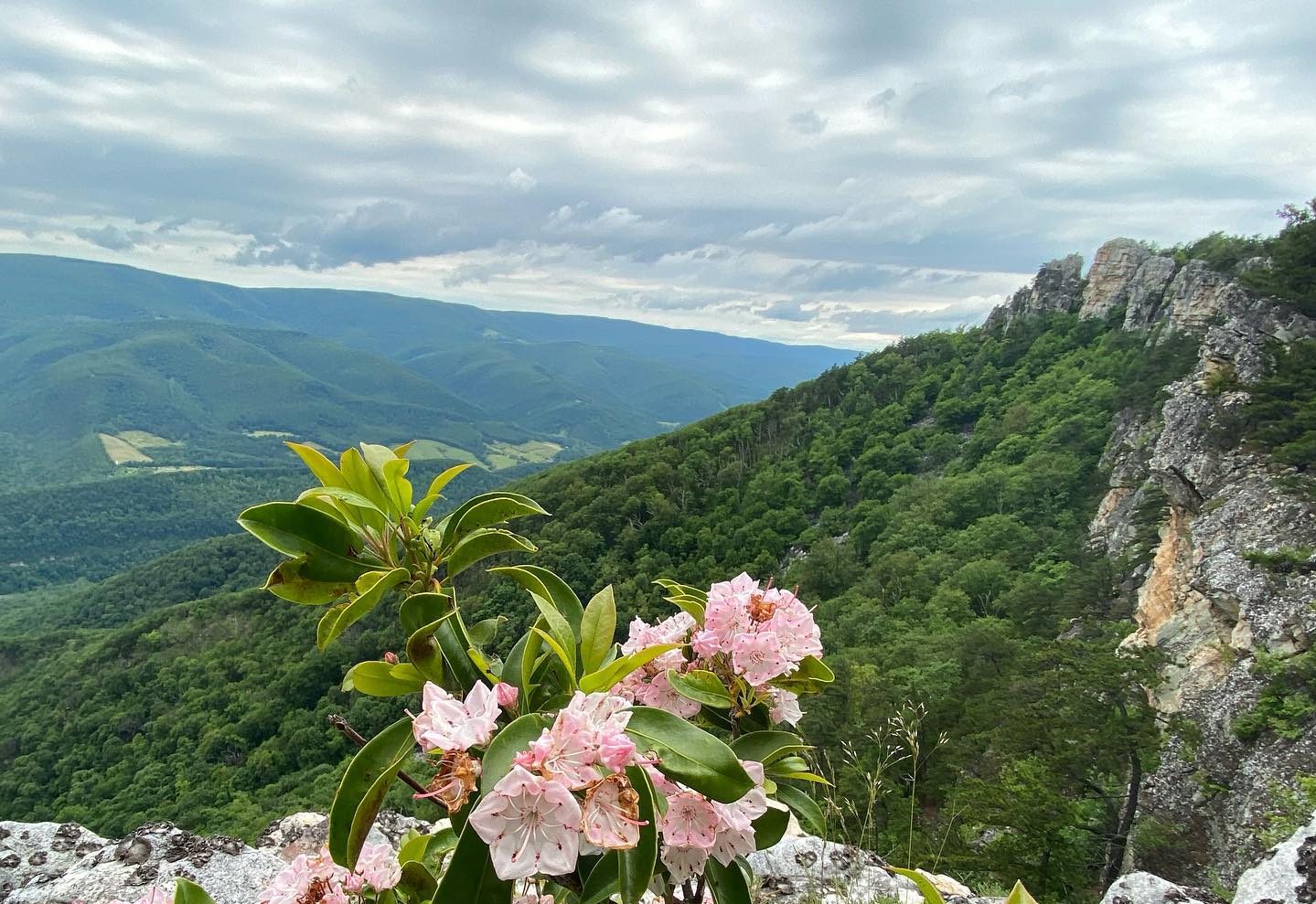 North Fork Mountain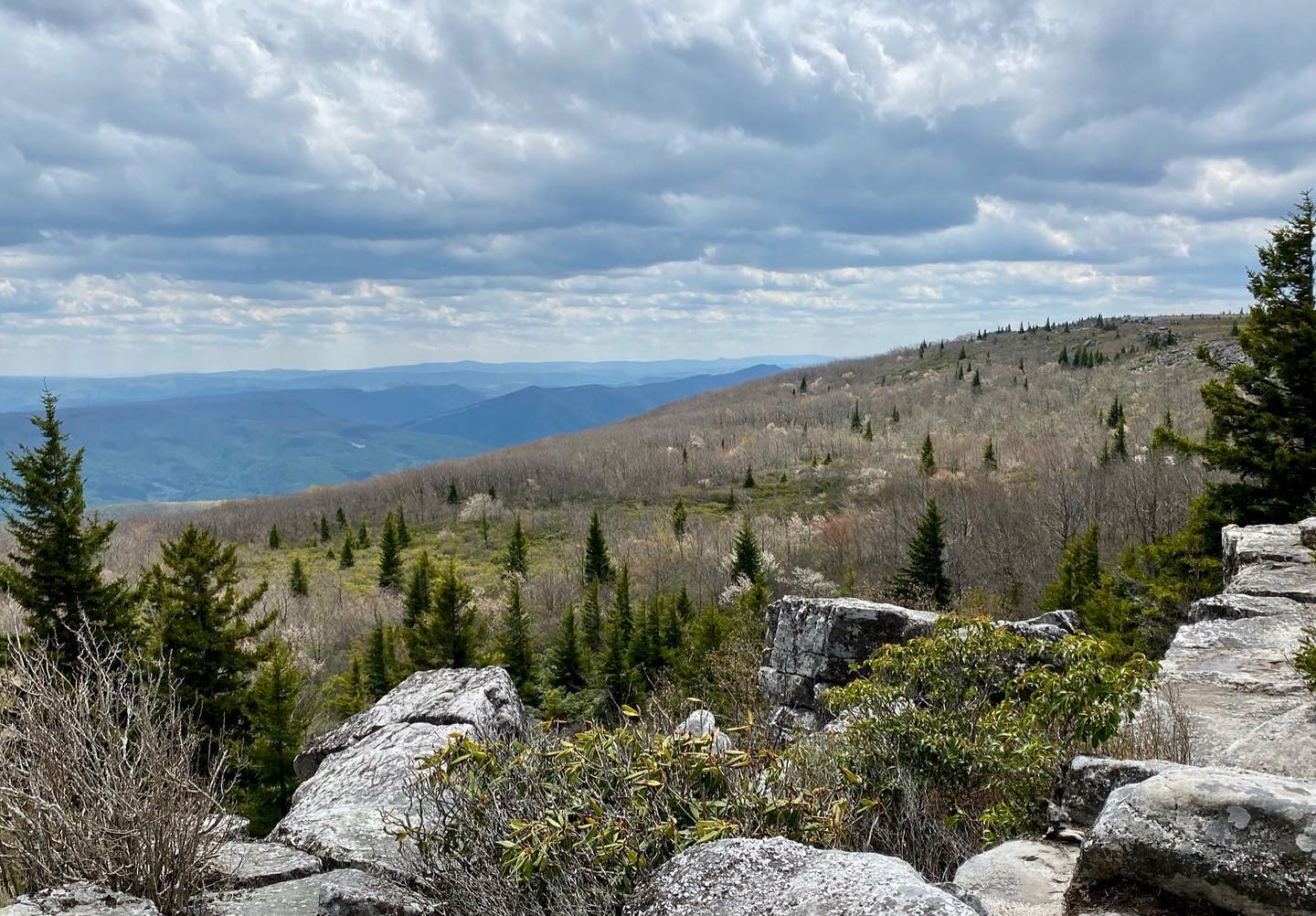 Dolly Sods Wilderness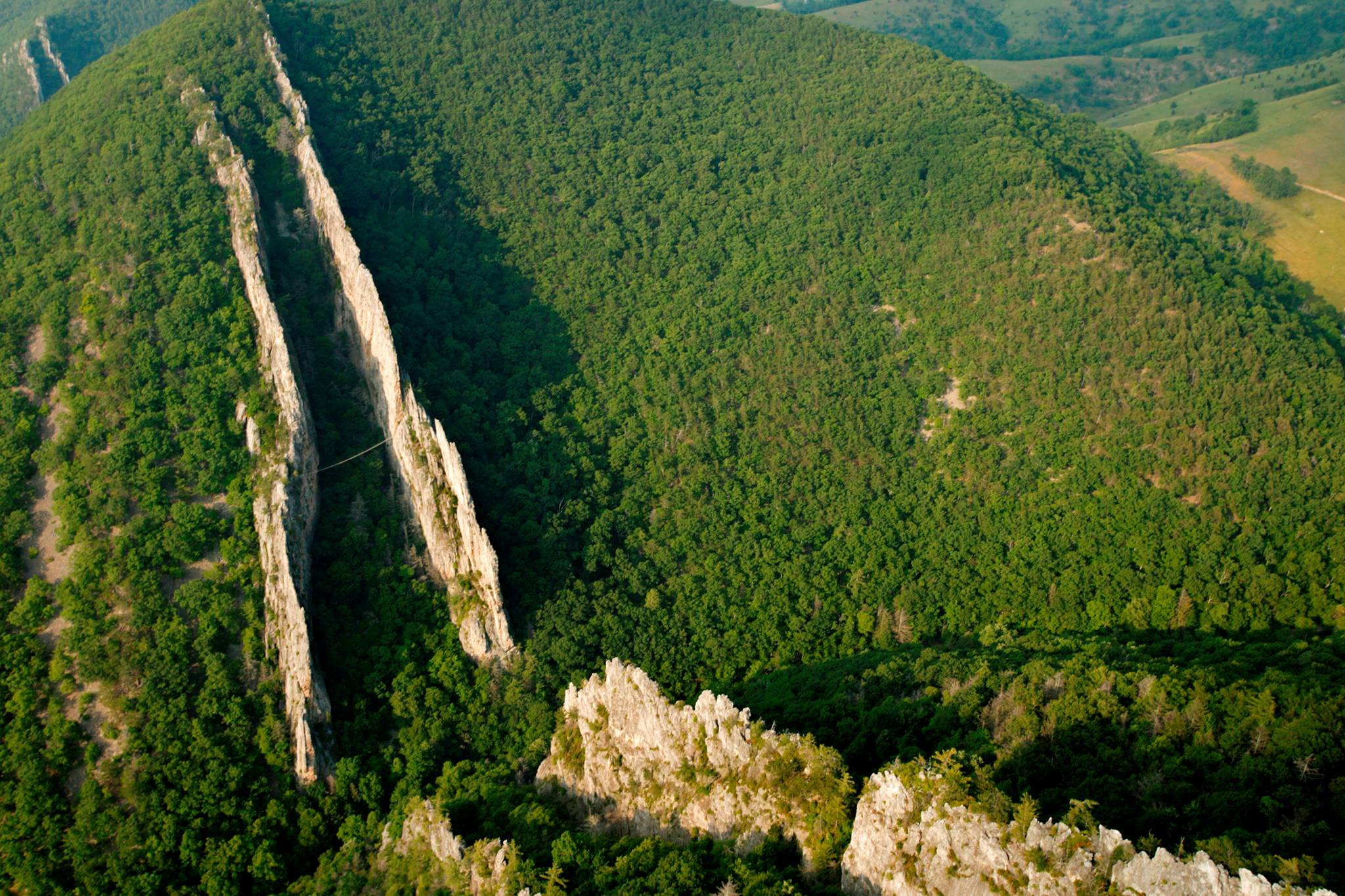 Nelson Rocks Via Ferrata
Monongahela National Forest
Smoke Hole Recreation Area
Dolly Sods Wilderness
North Fork Mountain Trail
Eastern Soaring Center
Nelson Rocks Via Ferrata
Water's Edge Outfitters
North Fork & South Branch of the Potomac River
Smoke Hole Canyon
Seneca Rocks
Three Rivers Guiding
Potomac Eagle Scenic Train Ride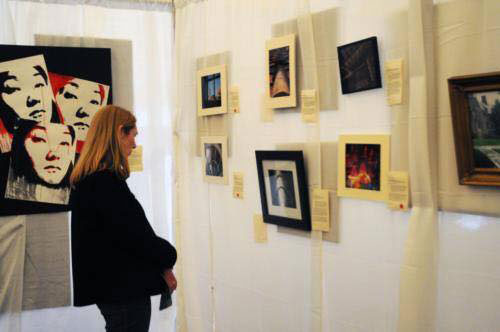 Landes Art Center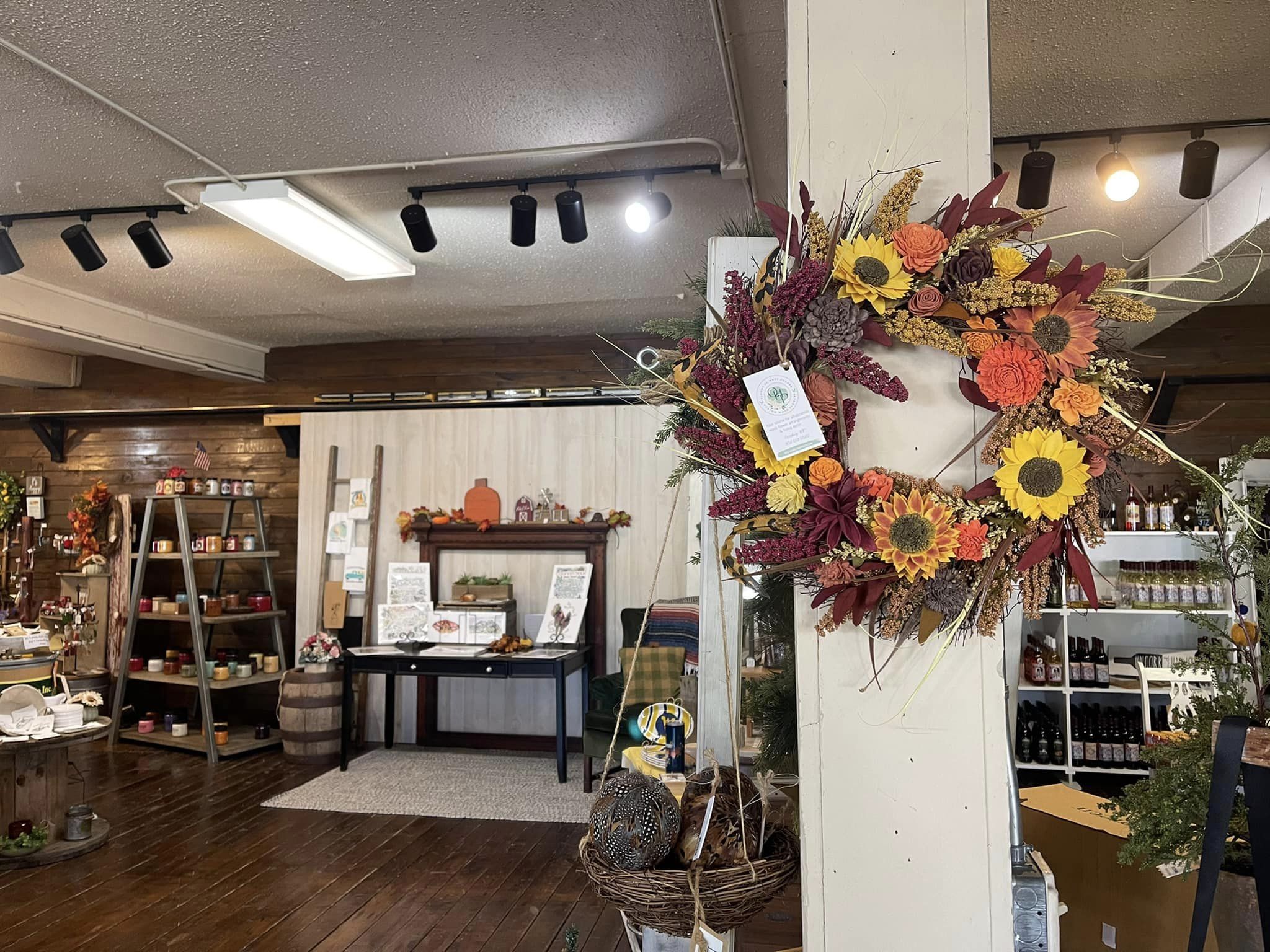 South Side Depot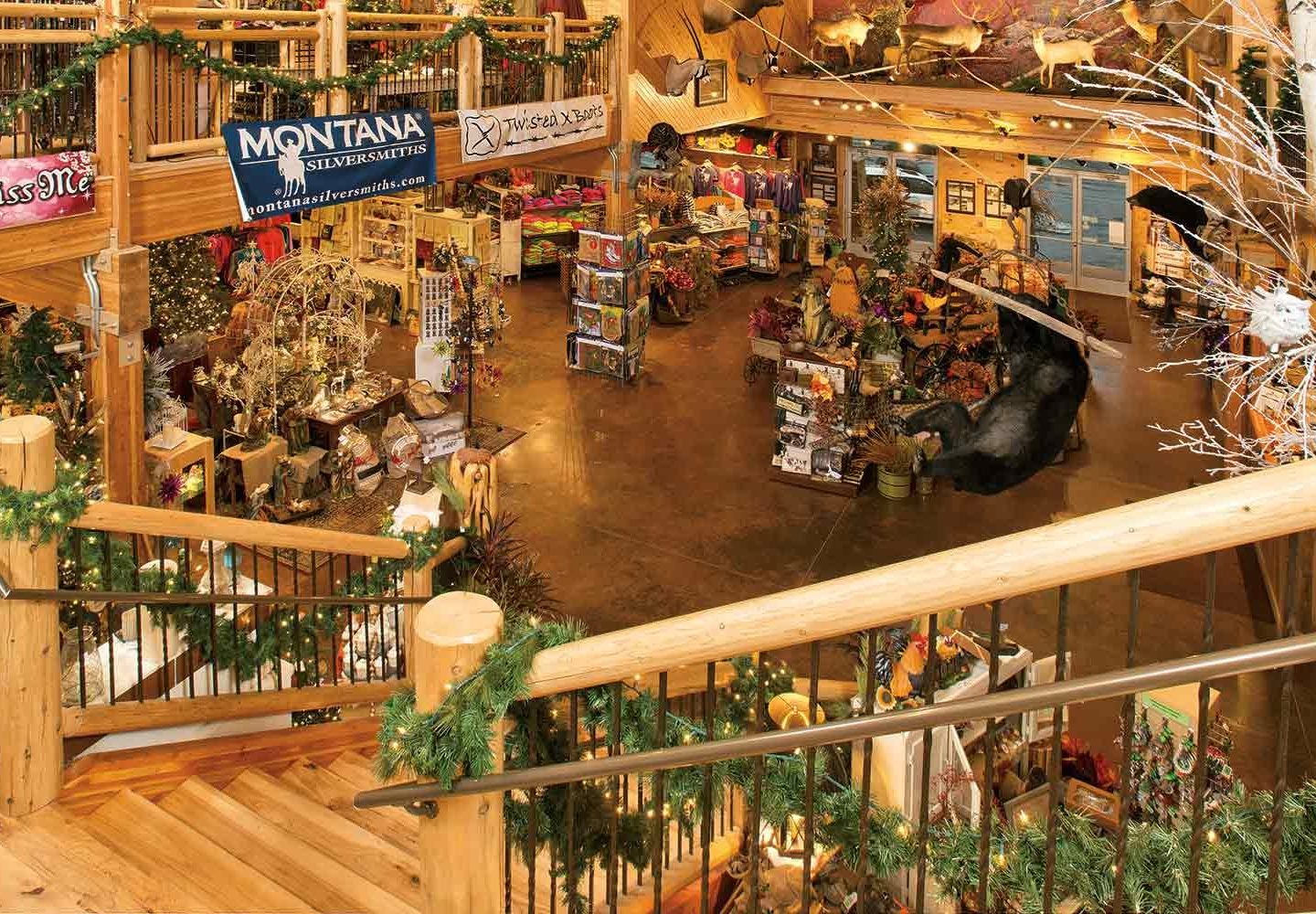 Smoke Hole Resort Gift Shop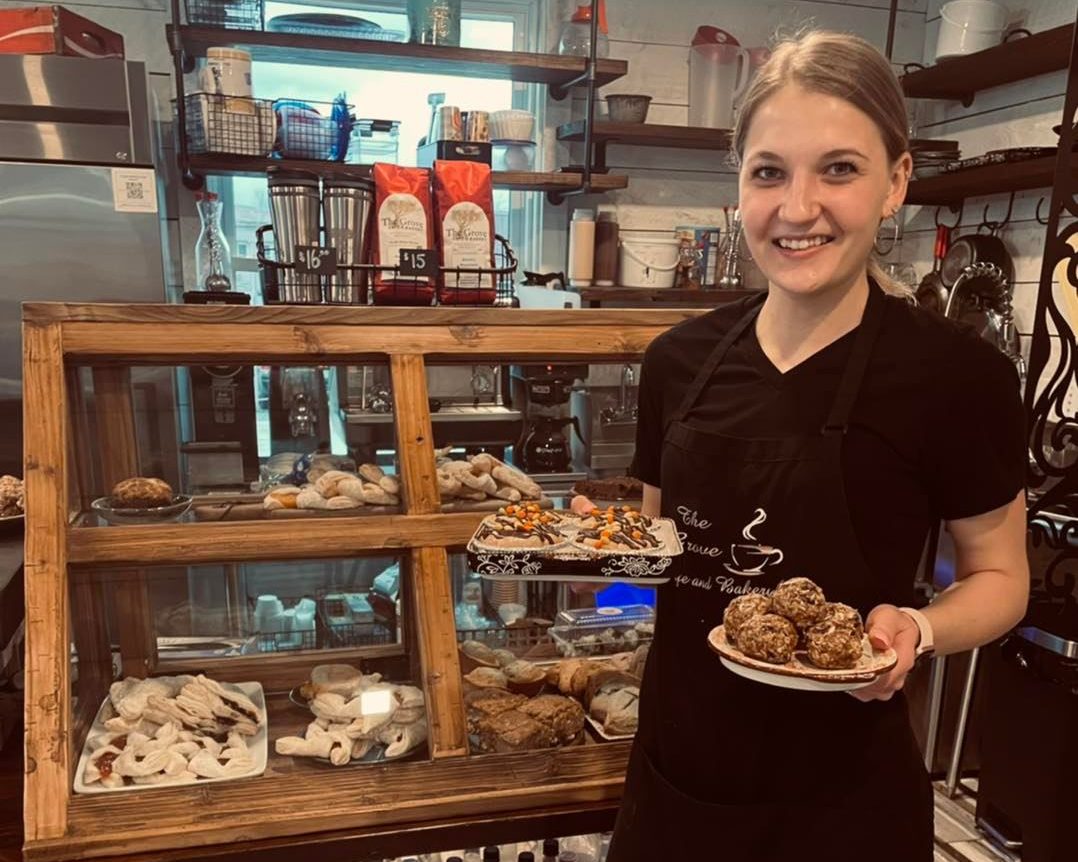 Grove Cafe & Bakery
Petersburg has a little bit of everything, from locally made goods and crafts, to a variety dining options in the area – but of course, we're biased to the Taphouse. To start your day of exploration, stop by the Grove Cafe Bakery in downtown to enjoy good coffee and sweet treats. Whether you are looking to check out a local specialty shop or wanting to find a unique West Virginia keepsake, your treasure can be found in Petersburg.
The South Side Depot not only serves as the Grant County Visitor's Center, but it also offers West Virginia made products and provisions. Peddler's Crossing Country Store is also a must stop that boasts Vera Bradley, Woodwick and Village Candles, homemade paintings, ice cream, and more. A little further down the road, you'll find the Smoke Hole Resort Gift Shop and Almost Heaven Boutique. When we say the shop has something for everyone, we truly mean it. In its 26,000 sq. ft. building, you'll find western fashion, country decor, apparel, children's toys, and that's just the beginning.
Head out on the town for an evening and enjoy theatrical performances, live music, visual art and photography, and special events that feature folklore stories, poetry, or historical figure impersonators at the Landes Arts Center in downtown Petersburg.
Landes Arts Center
South Side Depot
Smoke Hole Resort Gift Shop
Grove Cafe & Bakery
Almost Heaven Boutique
Peddler's Crossing Country Store
Encompassing the Monongahela National Forest and the Appalachian Mountains, Grant County is a gateway to some of the best-known attractions iconic to West Virginia. From roaring rivers, tallest peaks, sensitive ecosystems, and looming rock formations, these natural wonders are waiting to be explored by you and your family. Visiting our piece of Almost Heaven during any season will provide you with some of the best adventures the region and state can offer. 
The Potomac Highlands Region is the perfect destination to experience all that make West Virginia such a unique vacation spot for a short getaway or week-long adventure. Escape the hustle and bustle of the city and make Petersburg your launchpad. Within 75 miles of Petersburg, are countless opportunities for regional recreation escapades. Just a short drive on US-48, explore the Canaan Valley area, home to the infamous Blackwater Falls, Timberline Mountain Ski Resort, White Grass Ski Touring Center, Blackwater Outdoor Adventures, and the mountain art towns of Davis and Thomas. Cass Scenic Railroad State Park, the Green Bank Observatory, and Snowshoe Mountain make for a great day trip. Take the scenic route to Elkins and ride the Durbin and Greenbrier Valley Railroad.
The Hermitage Inn and Taphouse is one of the closest lodging accommodations to these world-class attractions especially if driving from the Washington D.C. area.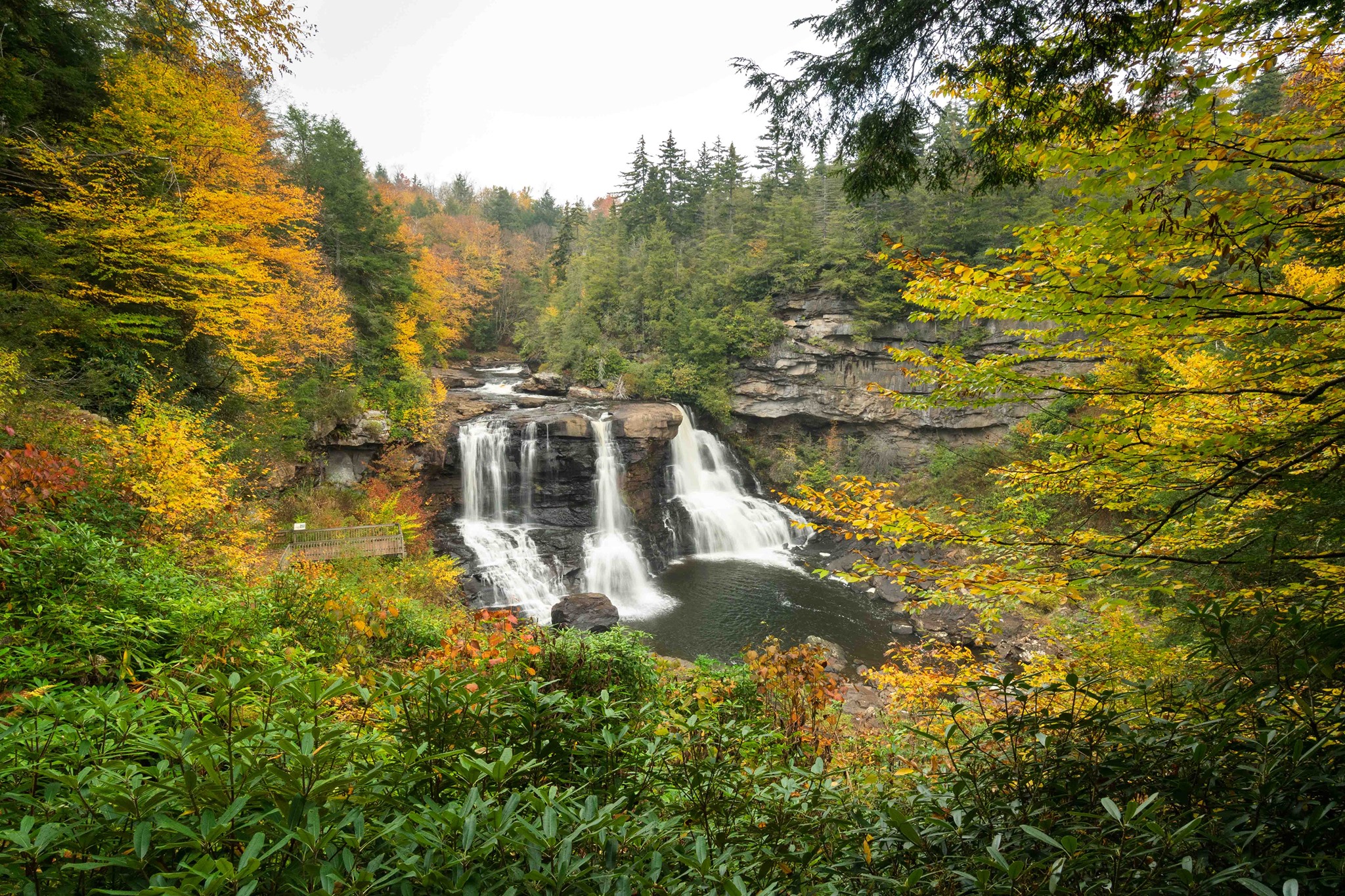 Blackwater Falls State Park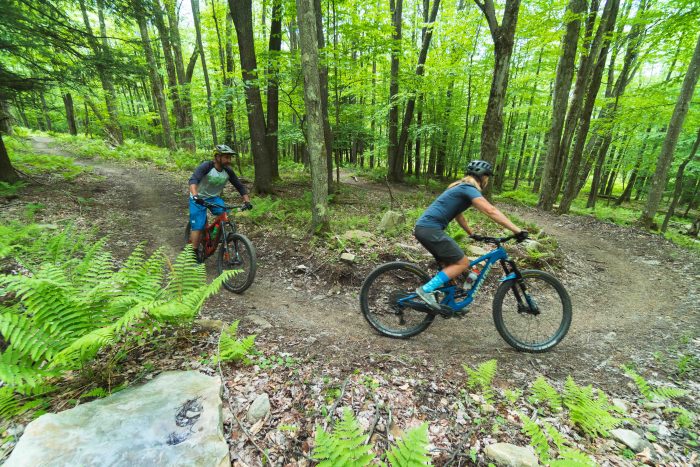 Canaan Valley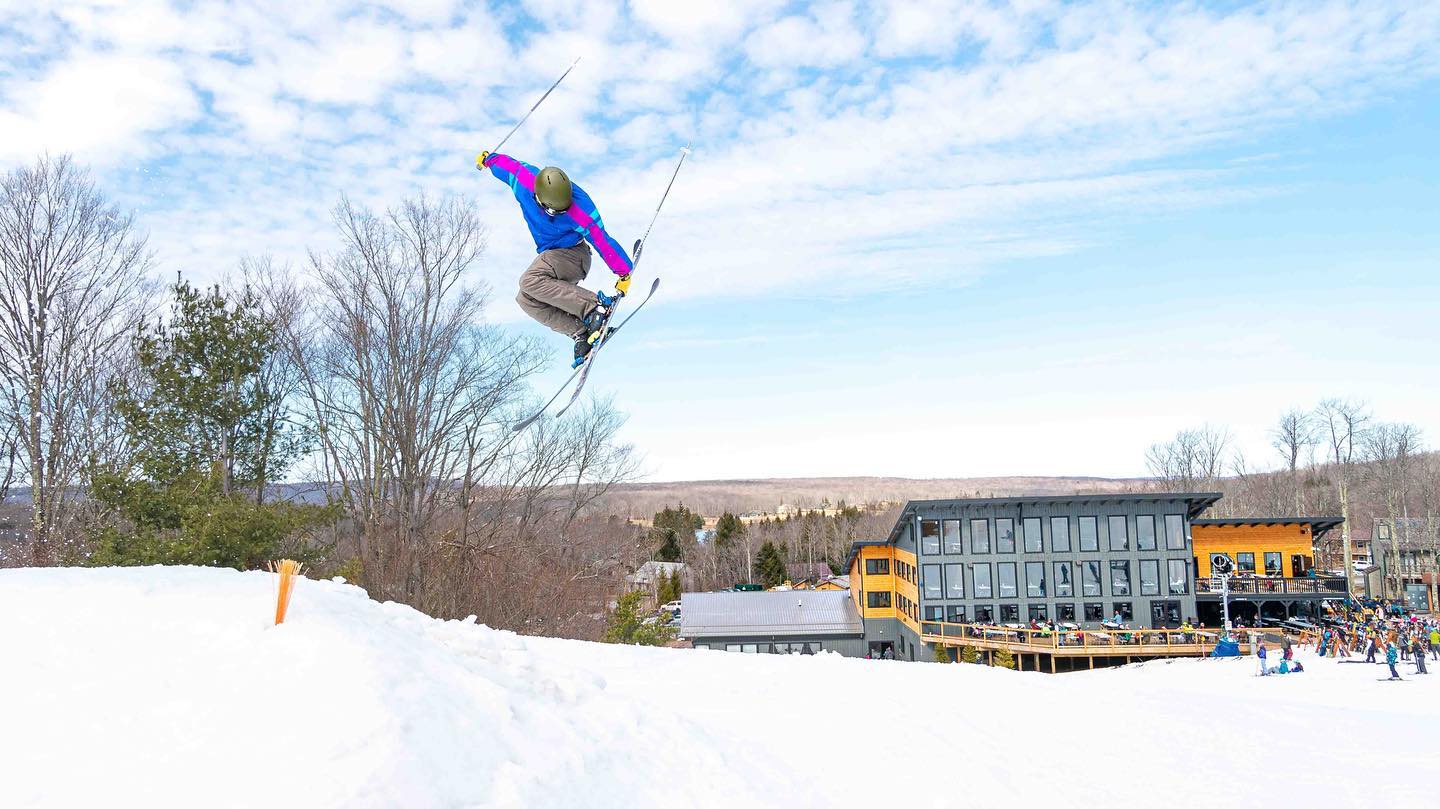 Timberline Mountain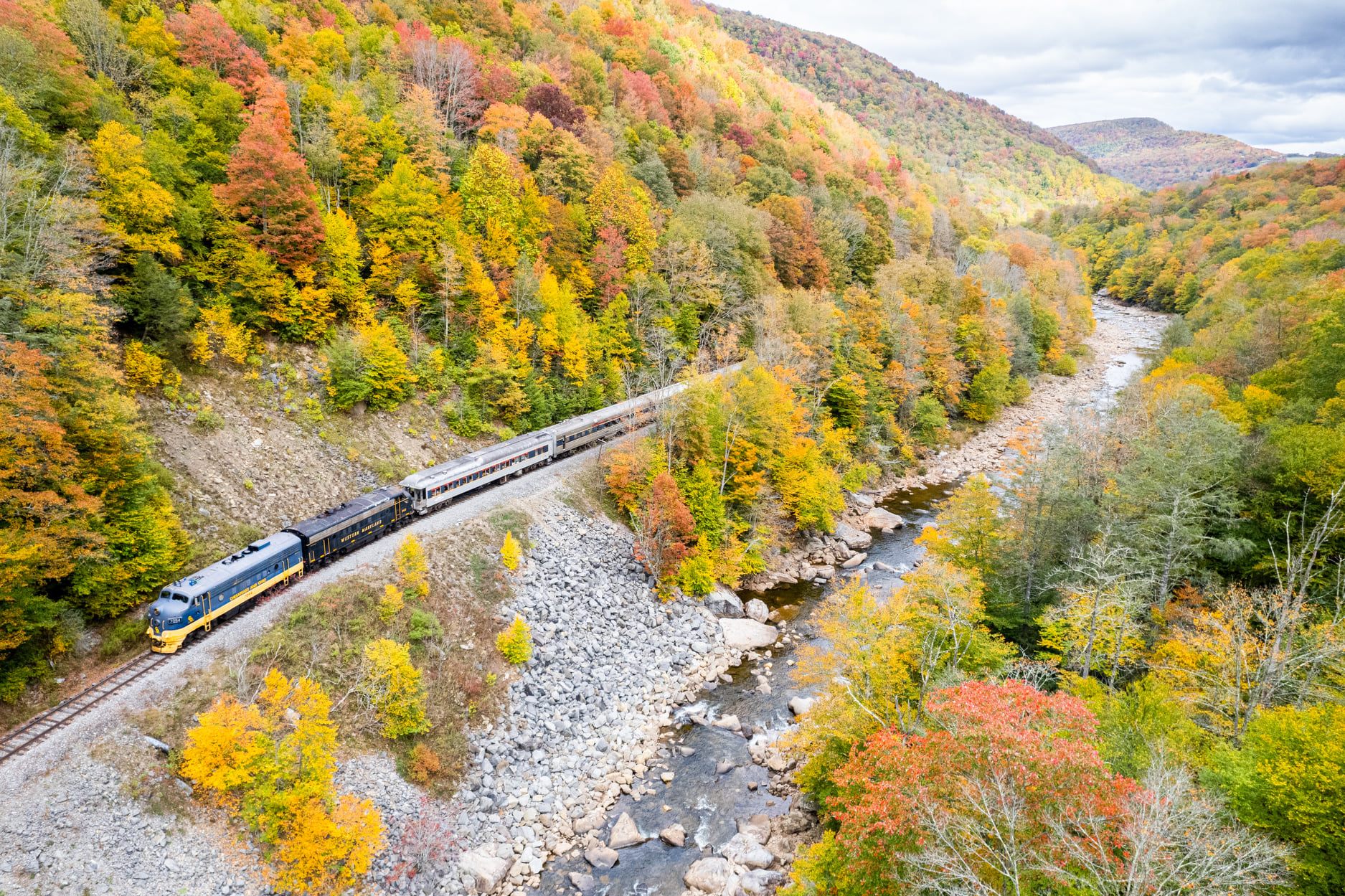 Durbin & Greenbrier Valley Railroad
Monongahela National Forest
Blackwater Falls State Park
Canaan Valley
White Grass Ski Touring Center
Timberline Mountain
Elakala Falls
Lindy Point
Durbin & Greenbrier Valley Railroad
Snowshoe Mountain
Spruce Knob Lake
Lost River State Park
Cass Scenic Railroad State Park
203 Virginia Ave, Petersburg, West Virginia 26847